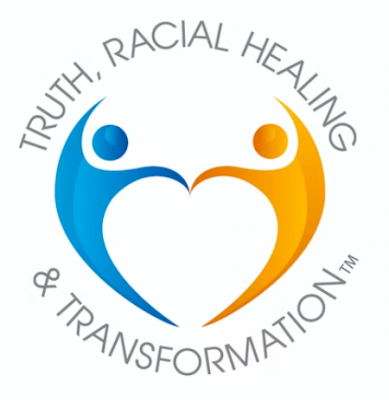 The University of Connecticut is proud to host a Campus Center for Truth, Racial Healing, and Transformation (TRHT)! Participating in the TRHT Initiative allows UConn to honor its commitments to racial justice, especially surrounding the state and University's designation of racism as a public health crisis. In particular, UConn aims to dismantle racism as a barrier to healthy, meaningful, and full participation at UConn and across the state.
The TRHT Initiative facilitates UConn's efforts to dismantle racism by providing a framework for the University's diversity, equity, inclusion, and justice (DEIJ) efforts. It also provides a model for TRHT Campus Centers, a physical space to bring together those already doing DEIJ work and to align ongoing DEIJ initiatives. We are excited to announce that UConn will be establishing TRHT Innovation Hubs on the Storrs, Hartford, and UConn Health campuses!
We believe that the first step to dismantling racism is to identify and understand its impacts, as well as the impacts of other forms of identity-based discrimination that create barriers to belonging. The TRHT Initiative will help us in taking this first step.
The TRHT Initiative is made possible by the American Association for Colleges and Universities (AAC&U) and the W.K. Kellogg Foundation (WKKF).
Framework
The TRHT framework is based on the idea that the first step in reducing barriers to belonging is identifying those barriers. Once we identify those barriers, we can begin identifying both the solutions and the partners who help us promote equity.
The framework advocates for identifying these barriers through Narrative Change about race and racism. This requires truth-telling, especially by telling a more complete story of the world around us, one that does not try to hide its problems. It also advocates for dismantling those barriers through Racial Healing, a process of trust and relationship building across racial and ethnic lines.
In particular, the TRHT framework suggests utilizing Narrative Change and Racial Healing across these three areas:
Separation – examining segregation, colonization, and concentrated poverty and then working to ensure equitable lives;
Law – examining discriminatory laws and policies and then identifying solutions to produce the just application of law;
Economy – examining structural inequality and barriers to economic opportunities, and then identifying solutions.
By utilizing this approach, we believe that we can work together to identify and dismantle barriers to success at UConn and across the state.
Goals
UConn's goals for the TRHT Initiative are to:
Reduce bias and acts of racism;
Create compassionate and caring spaces of belonging;
Integrate the TRHT framework as a tool for strategic planning, using it to:

Examine legacies of exclusion at UConn
Enhance learning environments across the UConn System
Revise policies that create barriers to access and affordability;

Establish a TRHT Collaborative to enhance institutional transformation through community-engaged racial equity work;
Establish TRHT Innovation Hubs at Storrs, Hartford, and UConn Health focused on outcome-based research, health, and educational disparities, as well as the social determinants of health.
Outcomes
The outcomes of the TRHT Initiative at UConn will include:
An increased sense of belonging, especially for historically excluded and racially oppressed populations;
A reduction in identity-based equity gaps;
A better integration of DEIJ and anti-racism work;
The expansion of DEIJ and anti-racism work into the communities that UConn serves;
Communities that are healthier individually, interpersonally, and structurally.
Listen to the ICARE4Justice Podcast
Led by Drs. Frank Tuitt and Saran Stewart, The Intersectional and Comparative Advancement of Racial Equity for Social Justice (ICARE4Justice) series of Global Summer Summits brings together a group of transnational critical scholar-practitioners to analyze, assess and design important considerations for establishing a global strategy and framework for advancing equity for racially and ethnically minoritized communities in education research, praxis and policy.  Participants in the multi-year summits will have the opportunity to share best practices with each other as they present their diversity and inclusion research related to the promotion of access and equity for racially and ethnically minoritized communities in higher education.  Participants will also have the opportunity to cultivate global frameworks centered on racial equity.
The plan for this summit includes the ICARE4Justice Podcast Series supported by the Office for Diversity and Inclusion at UConn and The Hague University of Applied Sciences in the Netherlands. Click here to listen to the latest episodes!
Events
Spring 2023
National Day of Racial Healing (1/17/23)
H.E.A.R.T. Podcasts
Grad Student Counternarratives Panel (4/6/23)
Grad Student Community Hour (4/6/23)
TRHT Research Showcase (4/21/23)
Racial Healing: Train the Trainer Session for Faculty and Staff (5/19/23)
Institute on Truth, Racial Healing, and Transformation Campus Centers  (6/27 - 6/30/23)