Program Itinerary
Land Acknowledgment
Sage Philips
Introductory Remarks
Provost, Dr. Anne D'alleva
I Shall Not Live in Vain
Voices of Inspiration from Bloomfield High School
Turn it Around
Voices of Freedom and Voices of Inspiration
Introduction of Dr. Eddie Glaude Jr.
Vice Provost Michael Bradford 
Keynote: "Lessons from the Later Dr. King"
Dr. Eddie Glaude Jr. 
Question and Answer
Vice Provost Michael Bradford and Dr. Eddie Glaude Jr. 
Lift Every Voice
Isaac Barber
Rise UP
Shayla Winn
Recognition of UConn Members in Honor of Dr. Martin Luther King Jr.'s Legacy
Chief Diversity Officer, Dr. Frank Tuitt
Closing Remarks
Chief Diversity Officer, UConn Health, Dr. Jeff Hines
Michael Bradford
Vice Provost for Faculty, Staff, and Student Development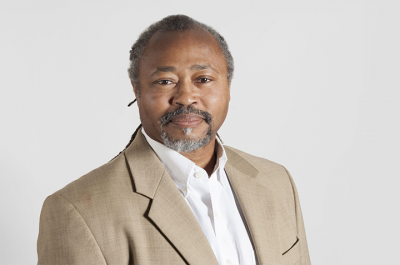 Vice Provost Michael Bradford is a graduate of Brooklyn College CUNY and UConn. As Vice Provost for Faculty, Staff, and Student Development, Michael Bradford oversees all activities in the Provost's Office aimed at transforming the experience and success of all members of our community. At UConn, Bradford has held roles as department head of Dramatic Arts, artistic director of the Connecticut Repertory Theatre, and faculty director for the Schola2rs House Learning Community. Bradford is professor of dramatic arts and teaches theatre history, dramatic literature, and playwriting. His full-length and one-act plays have been produced in New York, regionally, and internationally. He is the recipient of the Research Scholar Fulbright to Granada, Spain, and has led writing workshop internationally including in Guimareas, Portugal and Tirgu-Mures, Romania. 
Dr. David D. Henderson
Professor of Family Medicine Chair, Department of Family Medicine Associate Dean, Multicultural and Community Affairs 
Dr. David Henderson is a graduate of Amherst College and Southern Illinois University School of Medicine. After nineteen years of community-based practice, including one year working as a physician volunteer in Sierra Leone, West Africa, he joined the faculty of the University of Connecticut School of Medicine (UConn SoM) in 2003. Since then, he has distinguished himself across a diversity of leadership roles. As an educator, Dr. Henderson was one of the faculty leaders of the curricular reform process that produced the MDelta curriculum. He also conceived and led the development of the Certificate on Social Determinants of Health Disparities, a graduation requirement that threads content related to social determinants and health equity within MDelta. Administratively, he served as the Faculty Accreditation Lead during a successful LCME accreditation site visit in 2018. He received the Alumni Association's Distinguished Faculty Award in 2019 when he stepped down after nine years of service as Student Affairs Dean. He also served as Chair of Family Medicine and the Associate Dean for Multicultural Affairs. Nationally, he has served on the Board of Directors of the Society of Teachers of Family Medicine, which also awarded him the Bishop Fellowship in 2015. He continues to serve on STFM's Editorial Board. He has represented UConn SoM in the AMA ACE Consortium and served as co-chair of the executive committee and the learning environment work group.  In 2021 he was selected to join the National Academic Affiliations Council which is advisory to the Secretary of Veterans Affairs. In May 2021 he received the UConn Board of Directors Faculty Recognition Award which is the highest honor bestowed upon faculty by the SoM. In December 2022 he retired from the SoM to begin service as the inaugural Vice President for Equity, Diversity and Belonging in Medical Education at the American Medical Association.
Mason Holland
President, Undergraduate Student Government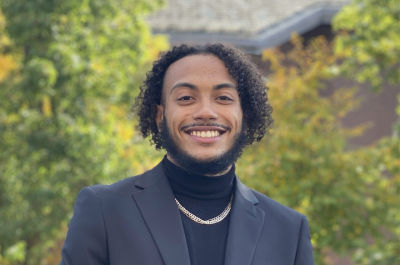 Mason Holland is a fourth-year student in the Honors department, majoring in Political Science and minoring in Women's Gender and Sexuality Studies. For the past two years, Mason has served as the President for the Undergraduate Student Government where he has strived to better the UConn experience for all students through programs, services and institutional advocacy. Upon graduation, Mason intends to pursue a doctorate in Political Science. 
C.L. Dominique Courts, MA, MFT
January 11, 1992 – October 11, 2022
C.L. Dominique Courts was brilliant, artistic, creative, generous of spirit, kind, and loving. They were fearless in sharing their life, thoughts, struggles, and wisdom. Dominique's leadership and dedication to community care has contributed greatly to the UConn community. Their influence and outreach have extended beyond their graduate peers into the rest of UConn. Dominique let their heart guide them and accepted the voluntary responsibilities that came with their generosity.
Dominique grew up in New York and Florida and was most recently living in Connecticut. They accomplished much in their thirty years. They graduated from NYU with a bachelor's degree in Applied Psychology with a concentration in Social and Cultural Analysis. They earned a clinical master's degree in Human Development and Family Studies with a specialization in Marriage and Family Therapy, at the University of Connecticut. Dominique was a Crandall-Cordero fellow at the UConn School of Social Work and invested in affecting change on an institutional and systems level. They did work as a research assistant, teacher, mental health counselor and clinician, and facilitated numerous workshops and groups. They received several grants, honors, and awards, and were working towards their Doctor of Philosophy in Social Work, at the time of their passing.
Dominique was socially conscious and worked to expand the voices, and advance the lives of the LGBTQAI+ community and people of color. Dominique served as the President of the Graduate Students of Color Association in a volunteer capacity. The group's activity was slowed for a few years. They focused their energy on planning, organizing, and facilitating events to support the wellbeing and professional development of graduate students of Color. They provided folx with a healing space to authentically be themselves and grow at the same time. Dominique advocated for students of Color across the community, collaborating with other departments and schools. During an unprecedented set of world events, Dominique sought to restore the group to provide fellowship, advocacy, support, mentorship, and love to graduate students of Color attending UConn and beyond.
Over the summer of 2020, Dominique volunteered their time and skills to be the PhD Representative for the Just Community Committee. The Just Community Committee's role is to facilitate and support social justice-focused initiatives and to enhance inclusion of more anti-oppressive practices in our classrooms, programming, and daily interactions with one another at the school and our many communities. In their capacity, Dominique offered additional emotional support and a space for solidarity during the multiple pandemics. Dominique also provided the entire UConn community with a professional development gift when they planned and hosted an event centering sizeism. They worked tirelessly to provide space and opportunities that fostered intellectual, cultural, and professional capital.
Dominique served as a PhD Representative for the Black History 365 Committee. This movement exists to promote Black history and current affairs that influence the varied experiences of the Black community. Dominique volunteered their time to give a voice to the student experience at the UConn School of Social Work. They planned and facilitated many events that centered and celebrated Blackness and Black History. These events were shared with students of color across UConn campuses through networks they established with UConn professional staff of color.
Dominique's thoughtfulness and compassion helped folx feel welcome and heard. The environment that they created when they walked into a room was one of hope, possibility, and space for imagination. They embodied the core values of social work: service, social justice, dignity and worth of people, importance of human relationships, integrity, and competence.
When people speak of Dominique, they speak often of their smile, laughter, and their light. They wanted everyone around them to be their happiest, best selves. There were 150 people online to attend their services and 70 people in-person. They were well loved and will be missed forever.