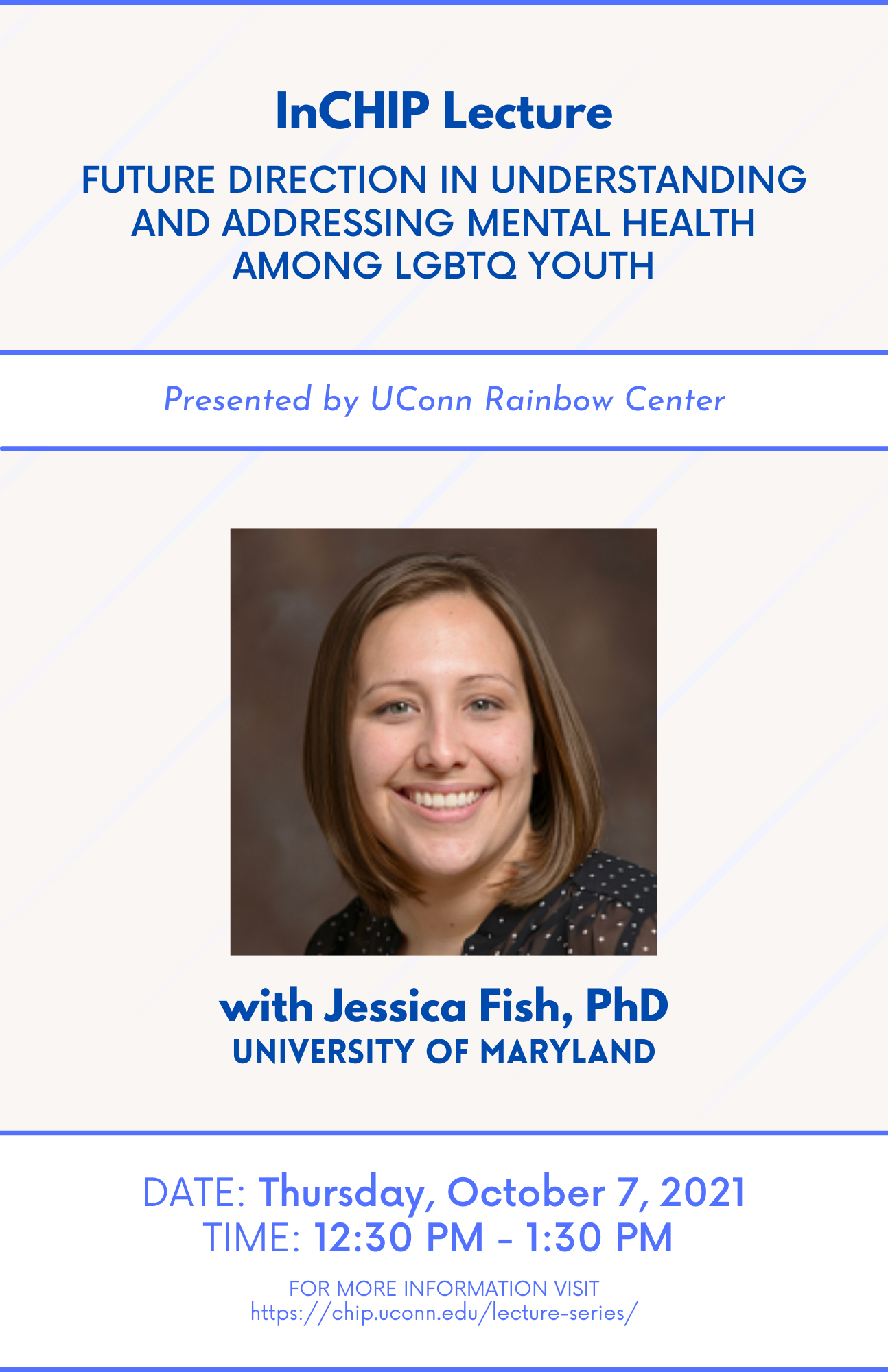 The Rainbow Center welcomes Jessica Fish, PhD, for her talk Future Direction in Understanding and Addressing Mental Health Among LGBTQ Youth, as part of the InCHIP Lecture series forum for researchers.
Today's LGBTQ youth come of age at a time of dynamic social and political change concerning LGBTQ rights and visibility yet remain vulnerable to compromised mental health. Despite advances, there remain critical gaps in large-scale evidence-based prevention and intervention programs designed to support the positive development and mental health of LGBTQ youth. To spur advances in research and translation, I propose six distinct but interrelated considerations to developing future research and (ultimately) programs to address LGBTQ youth mental health: (1) framing LGBTQ health disparities in a life course perspective; (2) expanding notions of mental health; (3) attending to the complexity of youth's context; (4) acknowledging heterogeneity; (5) leveraging community resources; and (6) fostering team science approaches for inquiry and application. By addressing these issues, we will ultimately provide new and innovative strategies for supporting the positive development and wellbeing of LGBTQ young people.
The InCHIP Lecture Series brings leaders in social and behavioral health research from diverse academic fields to the University of Connecticut. The series provides an invaluable forum for researchers – at InCHIP, throughout the UConn community and beyond – to learn about late-breaking findings, to identify emerging trends in health research, and to spark collaborations.
Topic: Future Direction in Understanding and Addressing Mental Health Among LGBTQ Youth
Date: October 7, 2021
Time: 12:30 – 1:30 PM
Format: Virtual
This event is in collaboration with the Institute for Collaboration on Health, Intervention, and Policy, Human Development & Family Studies, and the School of Nursing.
---