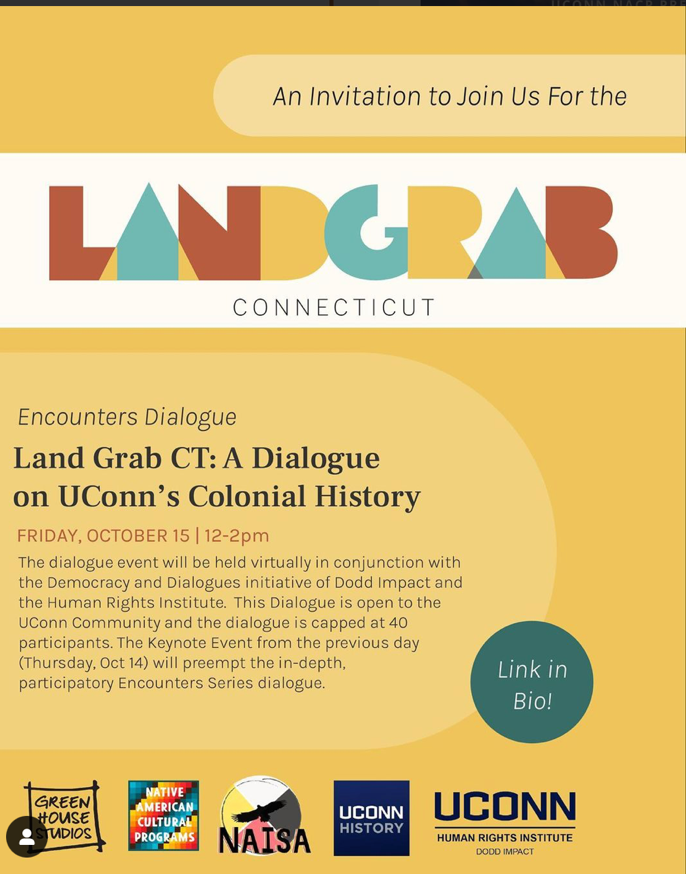 The Native American Cultural Programs (NACP) will host a series of dialogues with the creators of Land Grab U, Tristan Ahtone and Bobby Lee.
Topic:  The role of land grant universities in land accumulation, wealth and indigenous dispossession.
Date: October 14; October 15, 2021
Time: 4:00 PM on 10/14; 12 PM on 10/15
Format: Virtual
Speakers:
Tristan Ahtone
Bobby Lee
We thank Native American and Indigenous Students Association (NAISA) and Land Grab U for support.
---