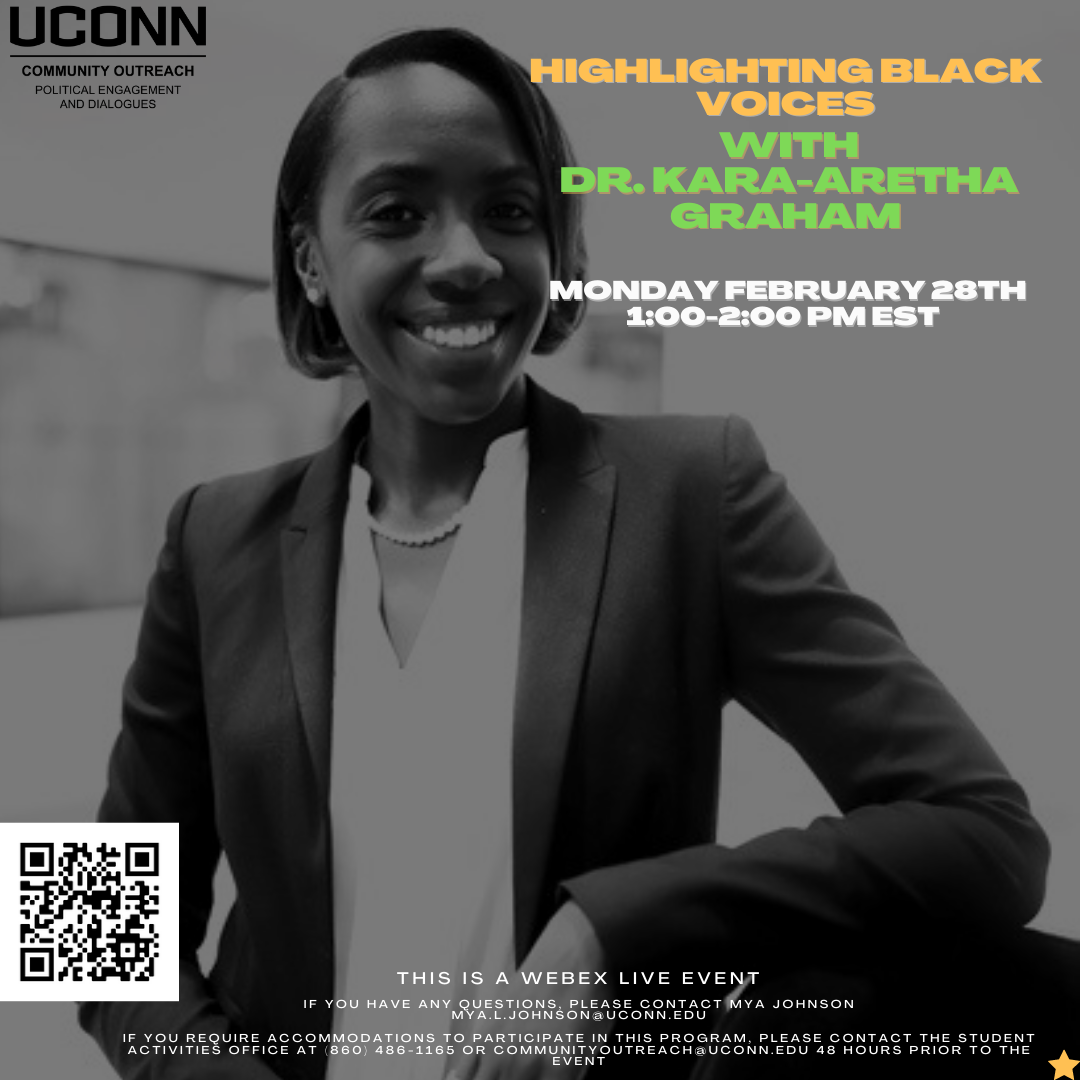 Please join UConn Community Outreach and UConn Dialogue Initiatives in welcoming Dr. Kara-Aretha Graham in the second installment of Highlighting Black Voices.
Dr. Graham joined the University of East London in 2020 as a lecturer in Sport, from Texas Tech University where she was a Post-Doctoral research fellow. Dr. Graham completed her Ph.D. in the College of Education and Kinesiology and Sport Management department, at Texas Tech University. Her dissertation focused on the experiences of female student athletes, using sport psychology practices to better understand their wellbeing. She was a NCAA Division one Student athlete at the University of Iowa. Held a coaching position at Missouri State University and was part of a $24,000,000 research grant that was awarded to Texas Tech.
This event will be held via WebEx on Monday, February 28th, from 1:00 to 2:00 PM.
Join us as we discuss with Dr. Graham her lived experience as a Black woman in athletics and academia, her research, and her future.
Black voices matter.
---