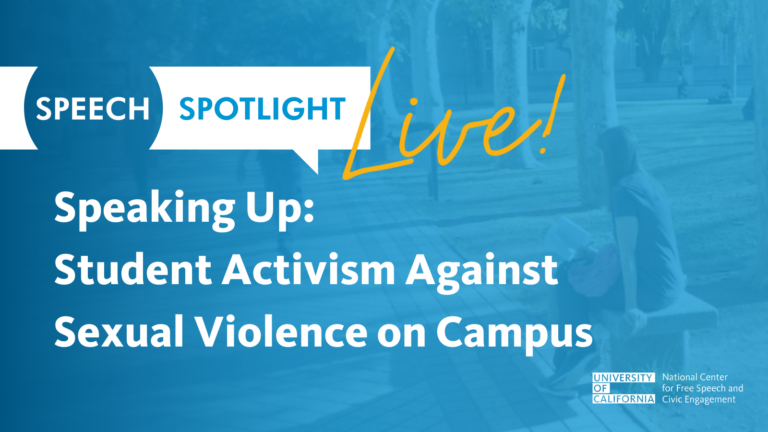 The Office for Diversity and Inclusion would like to draw your attention to a panel event held by the University of California, Irvine:  Title IX and Student Activism. This panel will focus specifically on how student voices can be most impactful in effecting change related to sexual assault on campus.
From their website:
Whether protesting outside fraternity houses, coordinating walk-outs or gathering 50,000 signatures to petition a rollback of the Trump administration's Title IX rules, the past year saw a continuation of student activism against sexual violence on college campuses. Does amplification of this issue lead to substantive change? How do universities balance speech and due process in their efforts to combat sexual violence and foster cultures of safety, respect and accountability?
Join Tommy Jung, member of UC's Title IX Student Advisory Board, Danésha Nichols, Director, Harassment & Discrimination Assistance and Prevention Program at UC Davis, and Suzanne Taylor, UC's Systemwide Title IX Director for a discussion of these important and challenging questions.
More information about the topic and panelists can be found on the UC Irvine National Free Speech and Civic Engagement website.
This virtual event will be held on Wednesday, 2/23, at 3:00 PM ET (12:00 PM PT). Please register in advance through this form. You may also email questions to the panelists prior to the event at freespeechcenter@uci.edu.
---