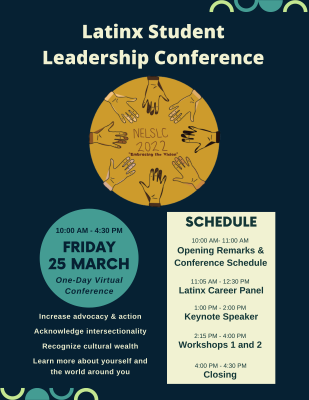 The Puerto Rican / Latin American Cultural Center (PRLACC) invites Latinx faculty, staff, and students at UConn to participate in the 19th annual NASPA New England Latinx/a/o Student Leadership Conference.
The goal of this conference is to help Latinx students network, strengthen their leadership skills, and prepare for post-graduation life.  The theme of this year's conference is "Embracing the Vision," and will focus on diversity, community, and self-empowerment.
The goals of this year's conference are to:
Increase advocacy and action within participant's own local communities
Acknowledge the intersectionality between various identities and their impact on society
Recognize cultural wealth as a source of strength for individuals to gain a deeper understanding of oneself and the world around them
Due to unforeseen circumstances, this year's conference has unfortunately been cancelled. 
---