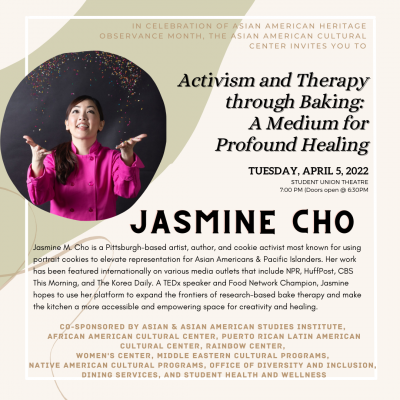 The Asian American Cultural Center would like to invite you all to our keynote, Jasmine Cho, to kick off the month celebrating the Asian American Heritage Observance (AAHO) at UConn. Nationally, AAHO gets celebrated in May, but we observe/celebrate in April because our students will be in their finals in May.
When: Tuesday, April 5, 2022
Time: 7:00pm – 8:30pm
Where: SU Theatre
AsACC will also be hosting a cookie workshop with Jasmine that will entail participants unraveling identity through cookie art. Seats are limited to 40. Students must register and receive confirmation. Please utilize the link below and encourage any of your students to attend.
To Register: https://forms.gle/jioNUeUh6kTYPSRs7
---