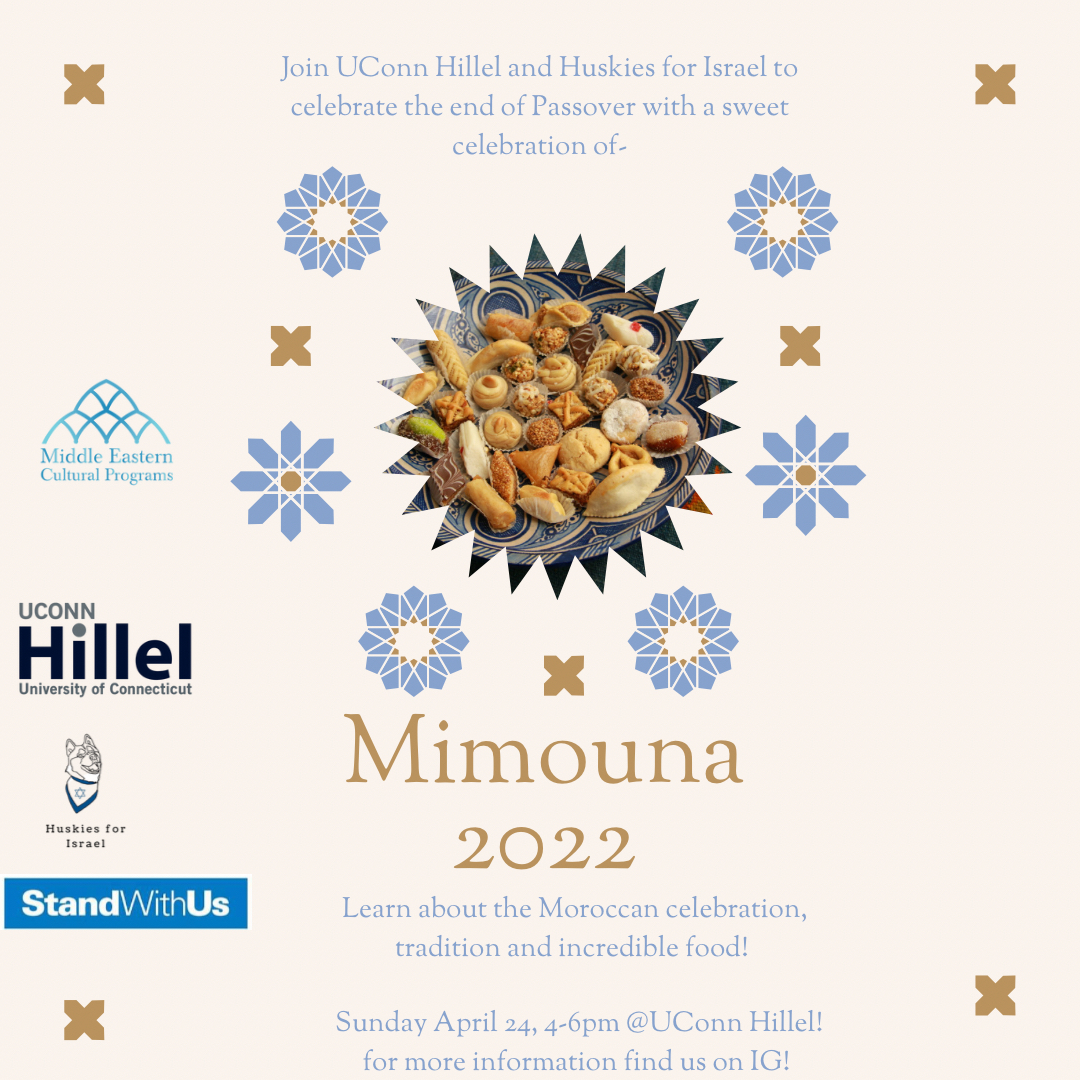 The Middle Eastern Cultural Programs, UConn Hillel, and Huskies for Israel invite you to Mimouna 2022 to celebrate the end of Passover!
Come learn about Moroccan celebrations and tradition, and have some incredible food!
This in-person event will be held on Sunday, April 24th, from 4:00 to 6:00 PM at UConn Hillel.
---