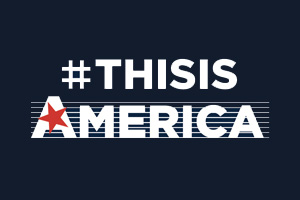 #ThisIsAmerica is a series that brings together UConn faculty, alumni, and students to discuss and unpack systematic racism, social justice, and human rights issues. It spotlights the individuals, organizations and movements fighting for justice and equity, and against oppression and white supremacy.
In 2016, 6.1 million individuals were disenfranchised on account of a conviction, 2.47% of voting-age citizens. As of October 2020, it was estimated that 5.1 million voting-age US citizens were disenfranchised for the 2020 presidential election on account of a felony conviction, 1 in 44 citizens.
Join us for a bipartisan discussion on the history of the Voter's Rights Act, the structural and engagement barriers that the disenfranchised voter faces while highlighting the tools and resources working to fight against voter suppression.
This online event will be held on Wednesday, October 12th, at 6:30 PM. For more information and to register, please visit the UConn Foundation's This is America page.
---