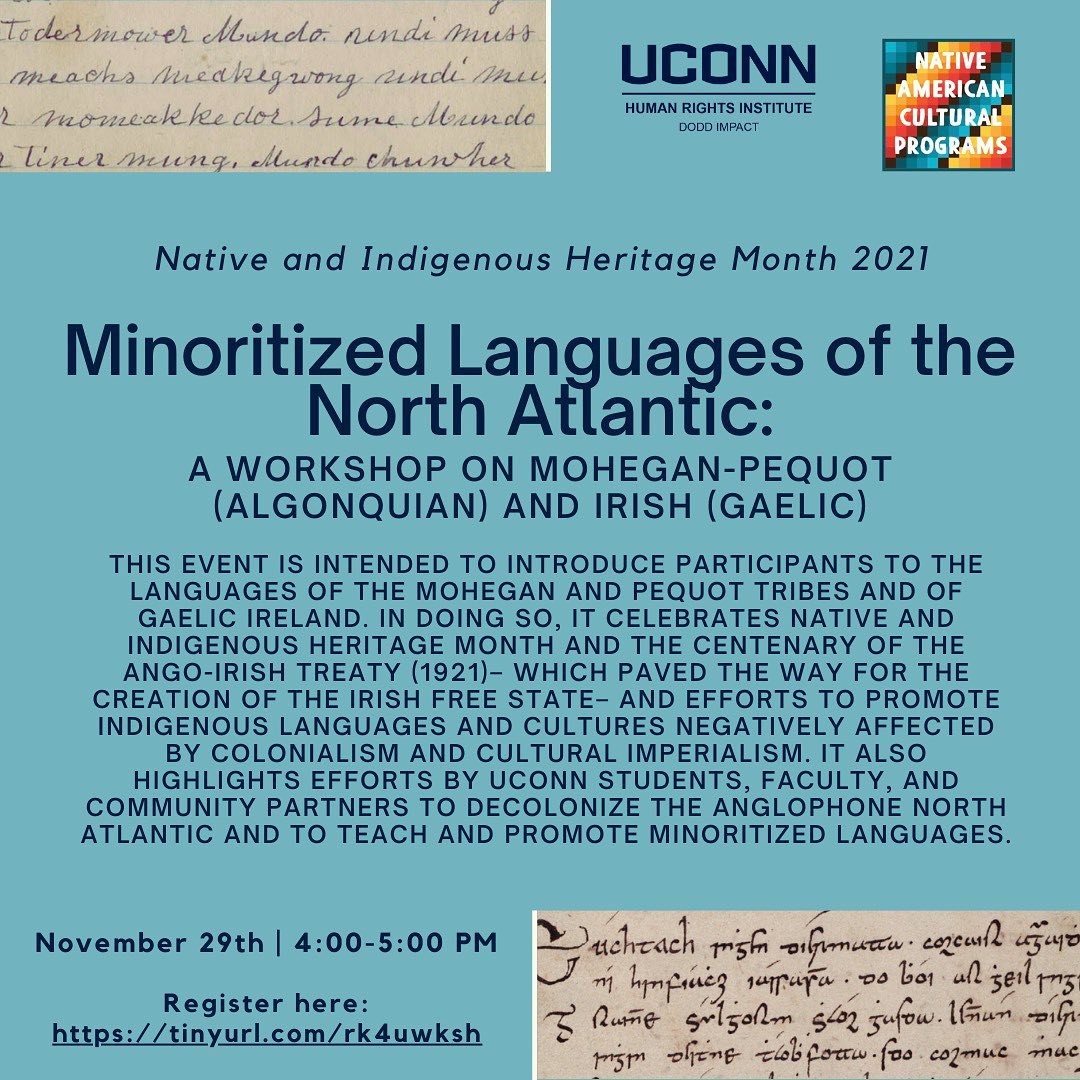 The Native American Cultural Programs will be hosting Minoritized Languages of the North Atlantic: A Workshop on Mohegan-Pequot (Algonquian) and Irish (Gaelic), as part of Native and Indigenous Heritage Month 2021.
Topic: This event is intended to introduce participants to the living and historical languages of the Mohegan and Pequot tribes and of Gaelic Ireland. In doing so, it celebrates Native American Heritage Month and the centenary of the creation of the Irish Free State (1921) and efforts globally to promote indigenous languages and cultures negatively affected by colonialism and cultural imperialism. It also highlights efforts by UConn students, faculty and community partners to decolonize the Anglophone North Atlantic and to teach and promote minoritized languages. Brief presentations on each language will be followed by opportunity to learn some basic phrases and vocabulary.
Date: November 29, 2021
Time: 4:00 – 5:00 PM
Format: Virtual
We thank The Dodd Center for co-hosting.
---