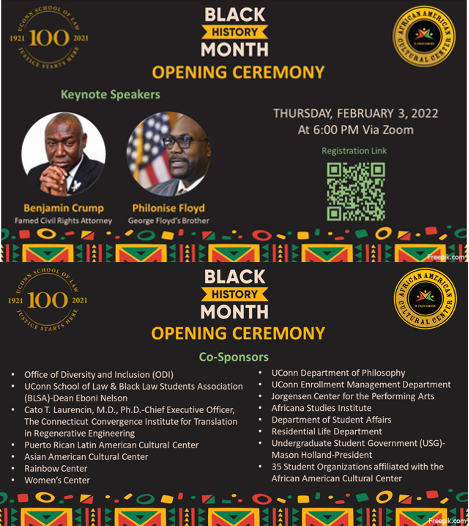 The Office for Diversity and Inclusion is proud to announce the African American Cultural Center Black History Month Opening Ceremony!
The Black History Month Opening and Closing Ceremonies are among the Center's signature programs. This year's Opening Ceremony will include renowned civil right attorney, Benjamin Crump, as well as Philonise Floyd, the brother of George Floyd.
This event will be held virtually on Thursday, February 3, 2022, at 6:00 PM. Click HERE to register.
---