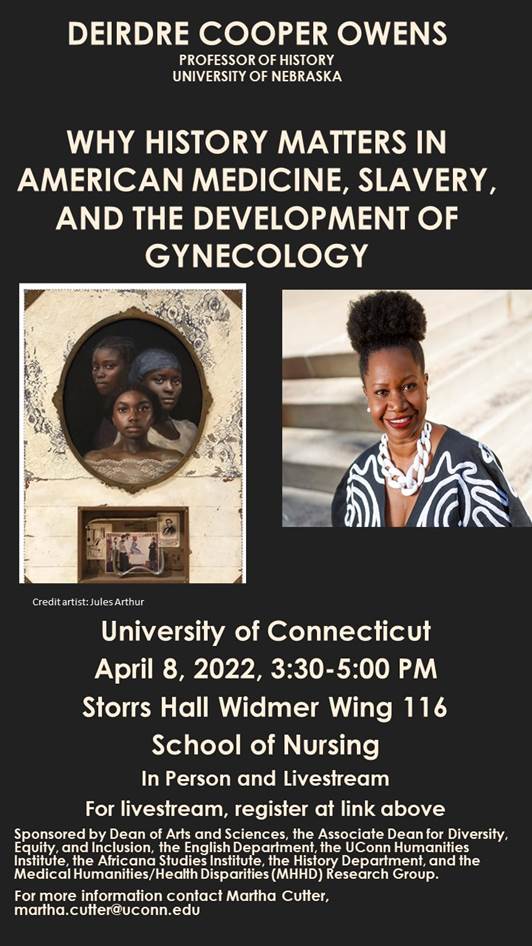 The College of Liberal Arts and Sciences is pleased to welcome Dr. Deirdre Cooper Owens, professor of History at the University of Nebraska, for her talk "Why History Matters in American Medicine, Slavery, and the Development of Gynecology."
This in-person event will be held on Friday, April 8, 2022 from 3:30 to 5:00 PM in Storrs Hall Widmer Wing 116. It will also be livestreamed via WebEx.
For more information and livestream registration, contact Martha Cutter.
This event is sponsored by the Dean of Arts and Sciences; the Associate Dean for Diversity, Equity, and Inclusion; the English Department; and the Medical Humanities/Health Disparities (MHHD) Research Group.
---