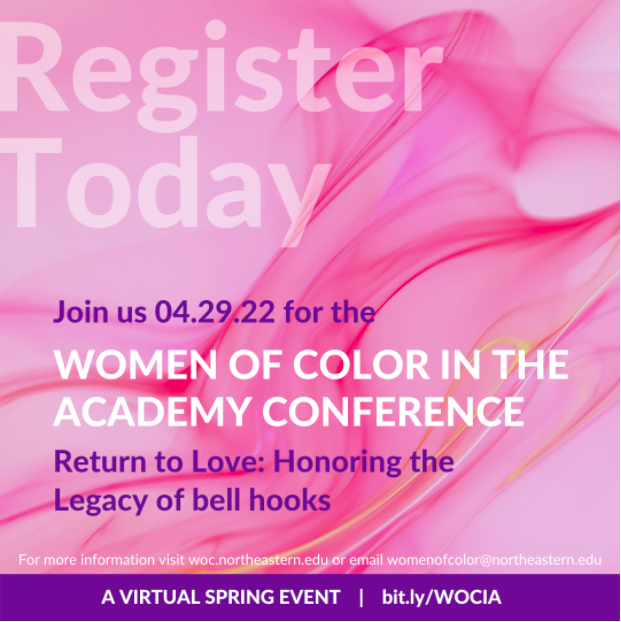 ODI invites you to register for the 6th Annual Women of Color in the Academy Conference.
This year's conference theme is Return to Love: Honoring the Legacy of bell hooks. The overall conference goal is to facilitate a more diverse academy by enhancing the timely career progression of faculty. Administrators, staff, post-doctoral scholars and late stage doctoral candidates are also encouraged to attend. Attendees will have the opportunity to participate in a variety of interactive, virtual workshops, as well as to network with other women of color in academia. 
This virtual event will be held on Friday, April 29, from 9:00 AM to 5:00 PM. See more information and register at the event website. Registration closes Thursday, April 28.
---