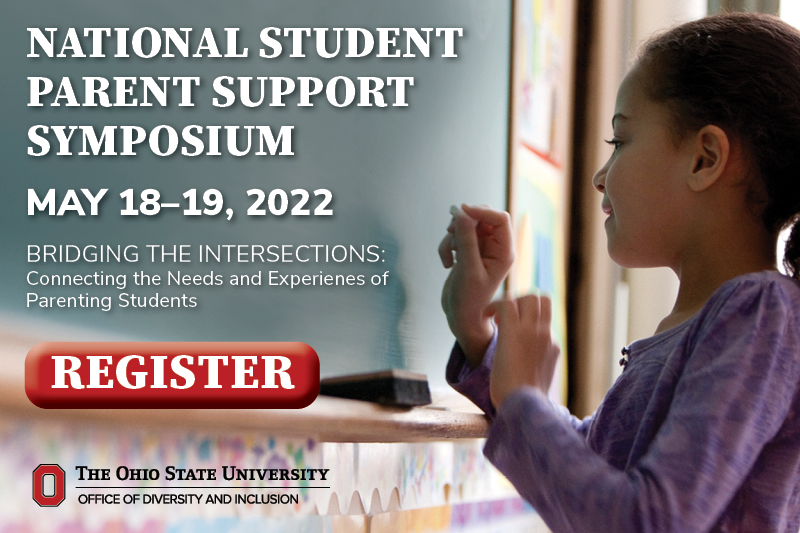 The Women's Center and the Office for Diversity and Inclusion are excited to promote the 2022 Virtual National Student Parent Support Symposium! This nationally-acclaimed symposium put on by The Ohio State University brings together students, community and higher education professionals to discuss best practices, policies, research, program models, and community collaboration when supporting post-secondary parenting students and their families. The focus is on how to empower this unique college population while assisting them with overcoming barriers that may keep them from graduating.
This year's theme will be "Bridging the Intersections: Connecting the Needs and Experiences of Parenting Students."
This virtual event will be held on May 18th and May 19th and will be free-of-charge to support the success and accessibility of parenting students and advocates. Go to the Ohio State Office of Diversity and Inclusion website for more information and to register. You can also sign up for the SPSS listserv.
---