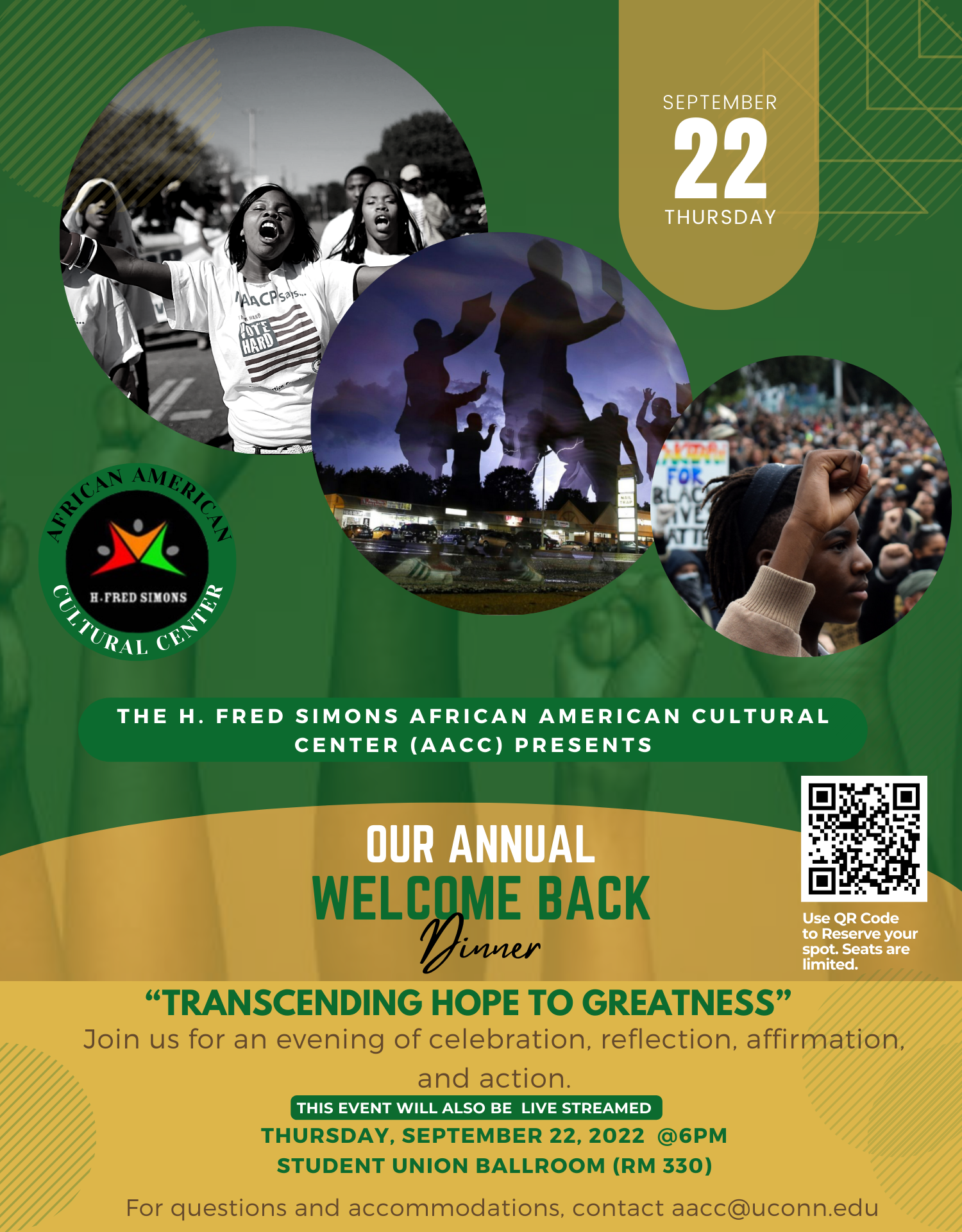 The H. Fred Simons African American Cultural Center invites you to the annual Welcome Back dinner! This year's theme is "Transcending Hope to Greatness," and will feature moments of celebration, reflection, affirmation, and action.
Come learn about the exciting programming and initiatives planned for the 2022-2023 academic year and meet the
AACC's Leadership Transition Support team: Faculty Fellow Dr. Evelyn Simien; Interim Assistant Director for Student Programs, Carl Dean, Jr.; and Interim Director for Operations, Velda Alfred-Abney. 
We look forward to welcoming everyone back for the fall semester!
This in-person event will be held in the Student Union ballroom (SU 330) on Thursday, September 22, at 6:00 PM. To register, please visit the AACC's registration page.
For more information or for accommodations, email aacc@uconn.edu.
---