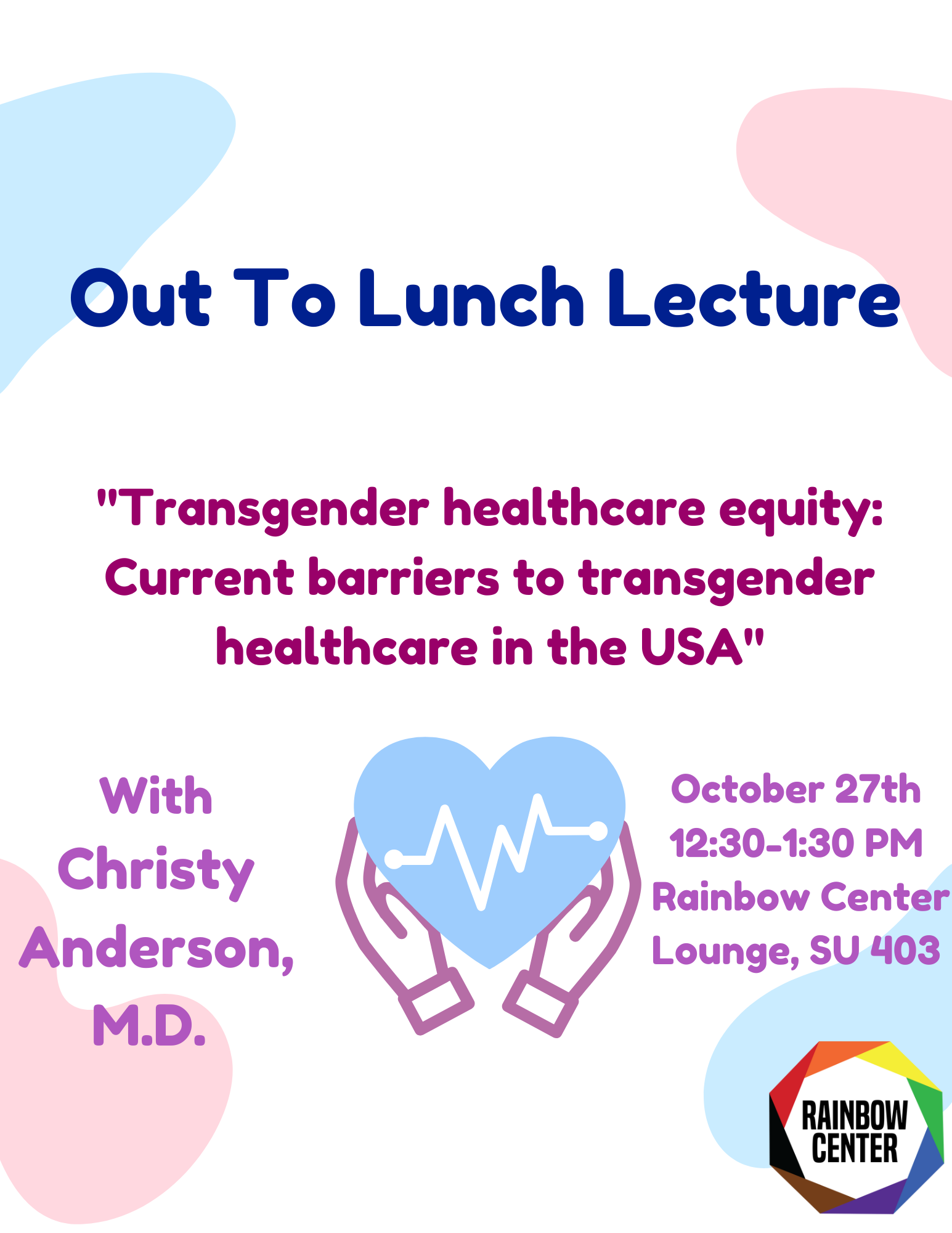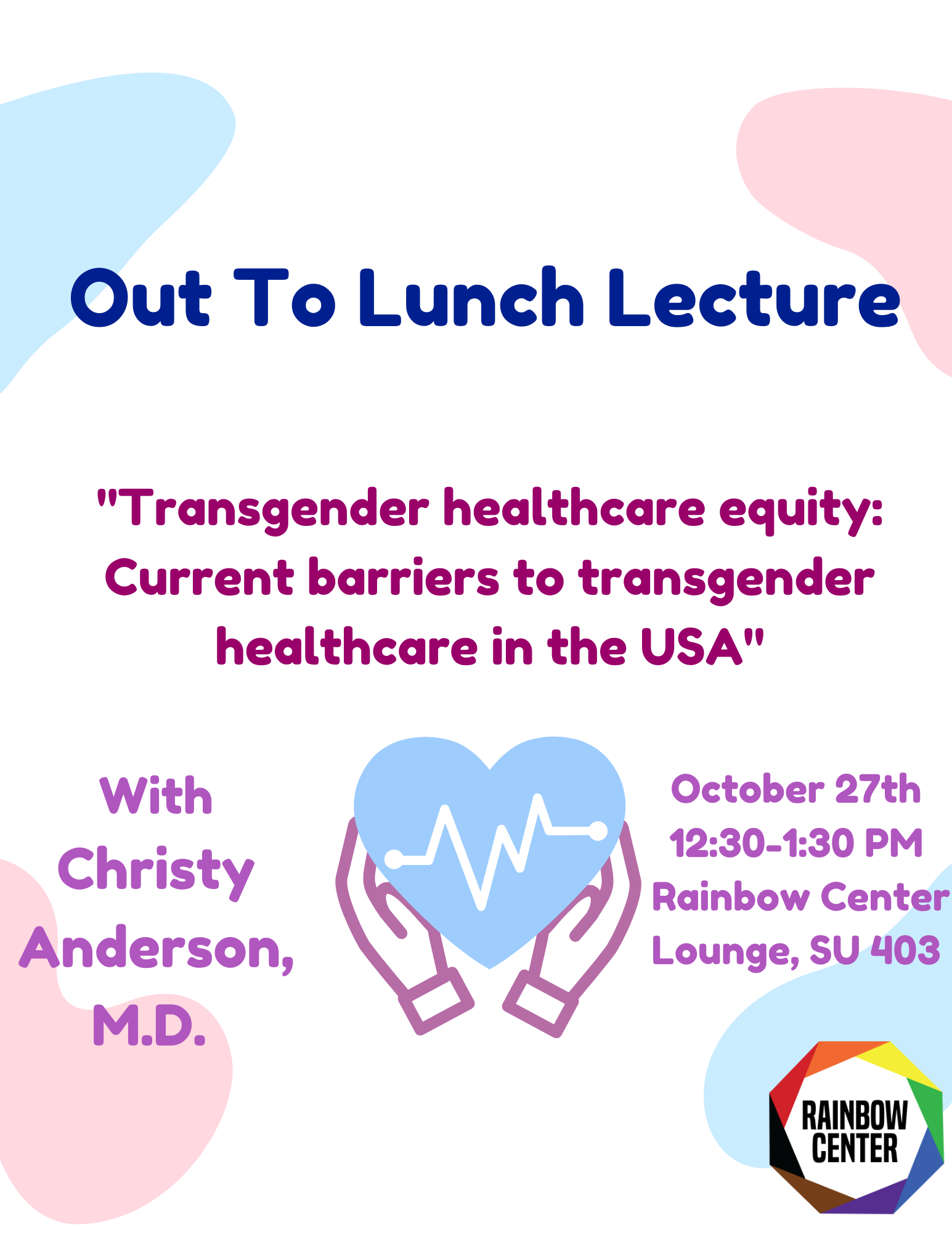 The Rainbow Center invites you to attend the Out To Lunch Gender, Sexuality, and Community Lectures Series (OTL Lecture Series). The OTL Lecture Series is an academic lecture and discussion series with guest scholars and community activists from various disciplines examining a variety of topics related to gender identity, gender expression and sexuality.
Join us for a lecture led by Christy Anderson, M.D., (She/Her/Hers), "Transgender Healthcare Equity: Current Barriers to Transgender Healthcare in the USA."
2021 surpasses all prior years on record as the year with the most anti-trans legislation introduced into the legislature (HRC). House representatives in states such as Idaho have passed bills criminalizing the provision of gender-affirming healthcare to transgender youth– and aiding them to cross state lines to seek healthcare (The Guardian). Aim 2. will reinforce the necessity of access to transgender healthcare and explain the stances of current medical organizations endorsing such equitable access, Aim 3 will explore examples of other such laws, and Aim 4 will explore ways that the audience can interact with various communities to advocate for their GM friends, family and peers.
This in-person event will be held on Thursday, October 27th, from 12:30 to 1:30 PM in the Rainbow Center Lounge (SU 403).
---