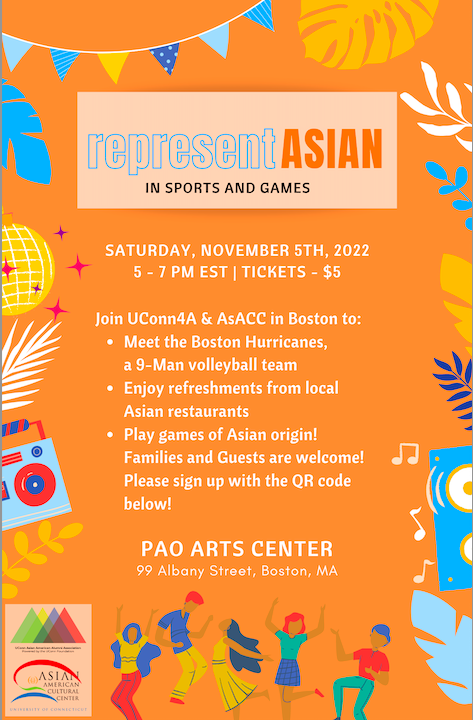 The UConn Asian American Alumni Association (UConn4A) and the UConn Asian American Cultural Center (AsACC) are so excited to announce that they will be hosting an in-person event in Boston, MA!
Come meet the Boston Hurricanes, a 9-man volleyball team, enjoy refreshments from local Asian restaurants, and play games of Asian origin with the alumni community!
This event is open to families and guests as well!
When: Saturday Nov. 5th at 5pm
Where: Pao Arts Center - 99 Albany Ave. Boston, MA
Cost: $5
See the Alumni webpage for more information and to buy tickets.
---