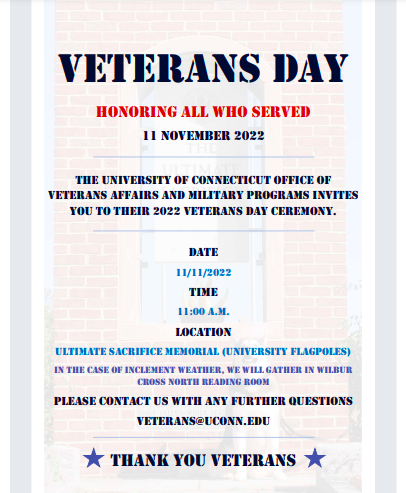 The Office of Veterans Affairs and Military Programs (VAMP) invites the UConn Community to a ceremony honoring veterans of the United States Armed Forces.
This event will be held on November 11th, at 11:00 AM in front of the Ultimate Sacrifice Memorial (at the University Flagpoles across from Wilbur Cross). If it rains, VAMP will hold the event in the Wilbur Cross Reading Room. All are invited to join.
If you have any questions, please email veterans@uconn.edu.
---