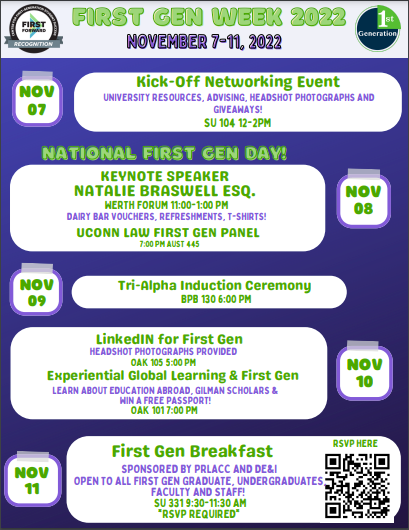 Join First Generation UConn for a week of events celebrating and supporting first-generation college students.
On Friday, the Puerto Rican / Latin American Cultural Center (PRLACC) will host the First Gen Breakfast. Come hear stories of inspiration form first-generation graduate students while grabbing a coffee and eating a delicious breakfast
This in-person event is open to all first-generation undergrads, grad students, staff, and faculty. It will be held on Friday, 11/11, from 9:30 to 11:30 in SU 331. Please RSVP in advance.
---