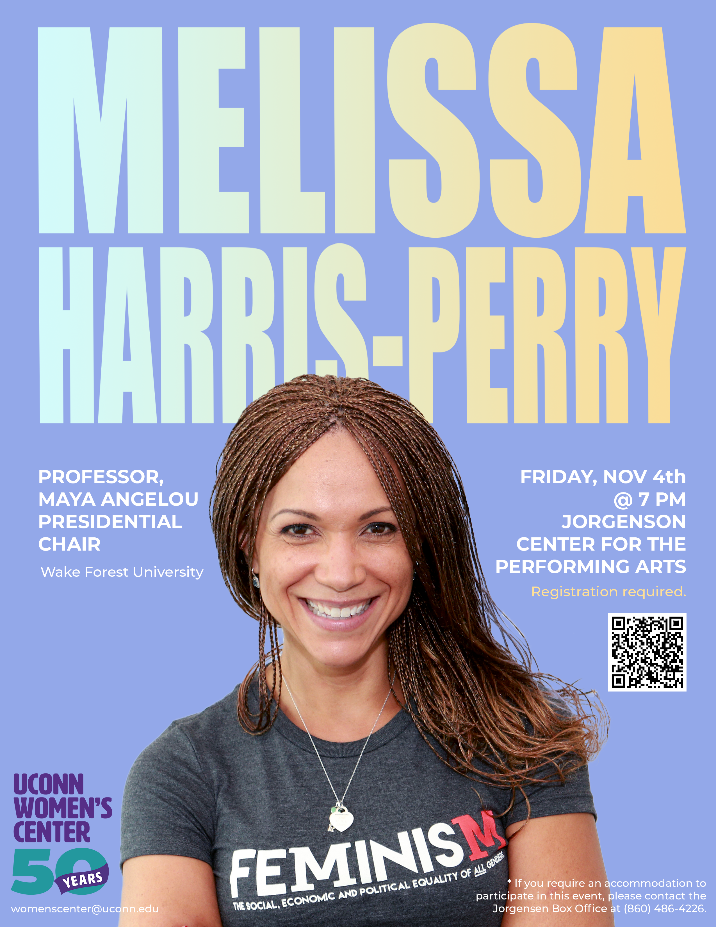 The Women's Center 50th invites you to come celebrate its 50th Anniversary with Melissa Harris Perry.
Professor Melissa Harris-Perry is the Maya Angelou Presidential Chair at Wake Forest University where she teaches courses on American politics and elections at the intersections of race, place, and gender. She is the founder and President of the Anna Julia Cooper Center, an independent organization with a mission to advance justice and alleviate harm for women and girls of color in American higher education. Along with Dorian Warren, she is co-host of the podcast System Check, with The Nation.
For nearly two decades, Harris-Perry has contributed to American public life through her distinct combination of scholarly analysis and grounded wisdom applied to analysis of race, gender, politics, and power. She hosted the award winning television show "Melissa Harris-Perry" from 2012-2016 on weekend mornings on MSNBC and in 2016, won the Hillman Prize for broadcast journalism.
This hybrid event will be held on Friday, 11/4, at 7:00 PM at the Jorgensen Center for the Performing Arts, immediately followed by a reception at the Alumni Center. Guests can watch the keynote virtually via livestream or in-person.These and other anniversary events are free, but RSVP is required.
---