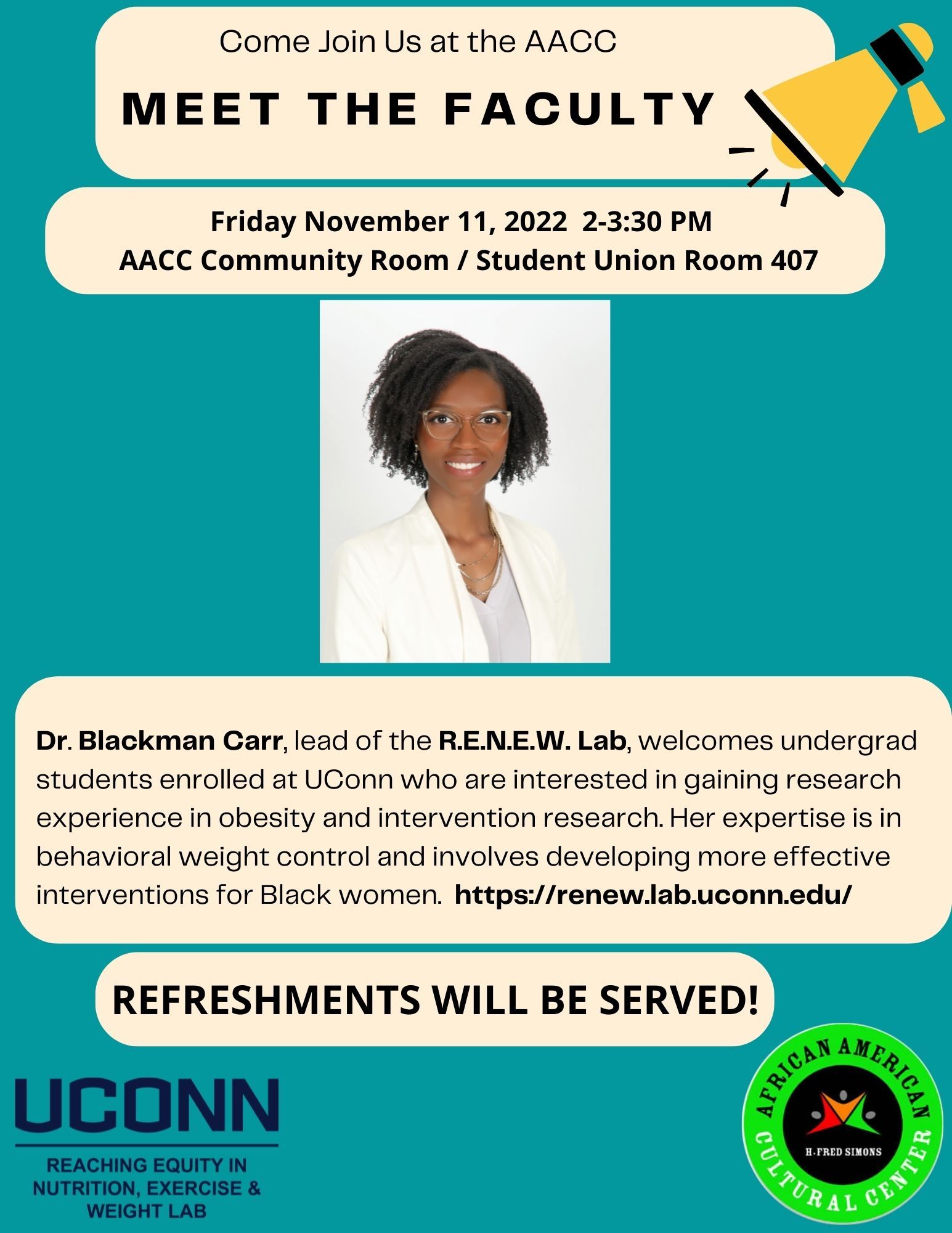 Come to the AACC on Friday, 11/11, from 2:00 - 3:30 to meet Dr. Blackman Carr from Department of Nutritional Resources!
Dr. Blackman Carr leads the Reaching Equity in Nutrition, Exercise & Weight (R.E.N.E.W.) Lab, which develops weight control interventions to treat high weight and improve health, especially for Black women.
She welcomes undergrad students enrolled at UConn who are interested in gaining research experience in obesity and intervention research. Her expertise is in behavioral weight control and involves developing more effective interventions for Black women.
This in-person event will be held on Friday, 11/11, from 2:00 - 3:30 PM in the AACC Community Room (SU 407). Refreshments will be served!
---